Dear Santa:
First, let me say, the coffee mug from last year is still rocking the mornings the dishwasher hasn't been run.  You know exactly how to bring the trumpet shaped ceramic noise.
I hope you enjoyed the low-fat, high-fiber, refreshments we provided.  They are approved by the American Heart Association. Please let Mrs. Claus know we appreciate her kind note and will be serving those again this year.
We are looking forward to hiding in the drapes and watching you lay a finger aside of your nose.
Just to streamline your preparations and help you stay out of the mug aisle at Wal-Mart, I thought I'd give you a few ideas.
1) Santa, let's just dispense with the formalities and get down to business on this, shall we?  I don't just want, I need a new camera.  Three years into my brave attempts at blogging, the camera that started out as merely adequate, has gone downhill.  It really seems to want to retire.  The daggeurrotype produced a clearer image.  It served me well throughout several births, but is now less current and capable than phones I see in the hands of 10 year-olds.
Pony. Up.
2) Since we are on the topic of outdated technology.  Let's talk about phones.  I am carrying this: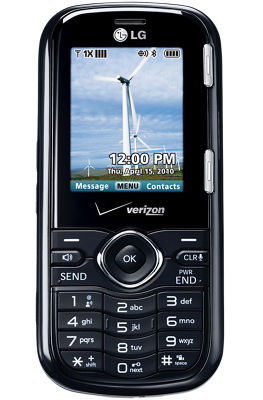 It is a good serviceable device and should offer clear talk and utilitarian texting well into the next decade.   But please. If I am on the good list, do something…  I know the girls would like to carry this phone, so do it for them.
3)  Dishes.  You saw it last year under your organic field greens with balsamic vinaigrette.  Chipped and cracked.  I've shopped and shown Mickey what I want for everyday use.  Yet, I went to the store's website to check for specials and found this.
Yes, that's right.  Our wedding china pattern hasn't been discontinued.  That's where you come in.  The everyday dishes are a given, so to speak.  Given, meaning, "He's givin' 'em to me or I'm givin' 'em to myself."  But to have the china completed would be really, really nice.  So I'll have at least something for the girls to fight over who has to take it when I die.
4)  While we are making me happy with what I see under the tree, let's talk about the man I send off to work everyday.  Looking like a scarecrow.  You know what we are dealing with here.  He hates to shop.  He went from one workplace where the boss wanted everyone to "Dress for Success"  like it was 1984 to another where the hipsters set the dress code.  He feels a little like Urkel in a One Direction video.
What would make me happy is for you to just take care of this.  From the skin out.  Thanks in advance.
5)  The girls.  Ditto.  Not because of the workplace.  They need jeans. Because they've worn out the ones they currently wear.  WORN THEM OUT.  That doesn't even speak to accessories, anything for a dressy event or shoes.  Oh my Santa, SHOES!  All that heroic nonsense about the thrift store aside; I am too exhausted to even start the process. You see them when they're sleeping.  You know when they're awake.  Blech.
Get to work old ma-….
Sorry.
Now I'm so glad you know I have PMS and I didn't really mean that.
6) The boy.  Rock. His. World.  This kid would seriously fade away into Angry Birds and never be seen again.  He has a magnificent wardrobe courtesy of all our friends and fellow church members cleaning out their boys closets when he came.  Like he cares.  He needs stuff to play with outside and inside.  He's a bit like an only child in that he and his sisters just aren't entertained by the same stuff.  he bravely tries to join in and knows all the lyrics to all their cds.  That's not good for anyone.  He needs more than the light sabre and the trampoline.
7) Howsabouta nice stockade fence around the backyard.  So we and our next door neighbors can enjoy our yards at the same time without looking at each other.  Remember what they say.  Good fences make good neighbors. I'm sure the feeling is mutual when I say, they would be a lot better looking from the other side of a privacy fence.  The *ahem* 'cyclone fence' that came with the house is an embarrassment.  I'd just like to wake up on Christmas morning and look out the window and not see the alley.
8) The peace on earth thing.  Peace has so many different meanings.  Practically one for every living person.  Let's talk about that mom whose child is on the battlefield.  In a foreign country or an urban back alley or a cancer ward or a rebellious season.  Bring that momma peace.  For that Man who's imprisoned by the pressure.  To conquer.  Work. Marriage. Fatherhood.  House.  Car. TV.  Money.  Give. Him. Peace.
Bring them peace.  And the earth will follow.
9) Underwear and socks.  Seriously.  We all need them.
10) An orange and some nuts and a peppermint stick in my stocking.  To remind me of the olden days.  And those who wished before me.  You know who they are.
Bonus: It would cost you nothing to send some Facebook likes for the blog.  Or some comments.  Or some reason to keep persevering with this.  Since the muse has apparently moved to one of Money Magazine's Best Cities to live in.
Thank you, Santa for reading my letter.  And being magical.  And letting me on the good list.
Maggie S.
This letter, while genuinely heartfelt and sincere, is also linked with Mama Kat's Writer's Workshop.